Scheldepoort Wins Naval Frigate Contract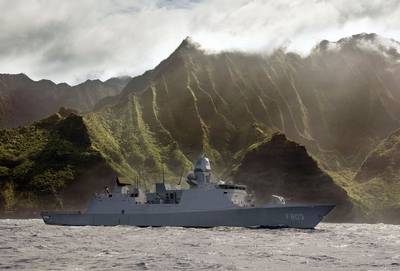 Scheldepoort Repair & Conversion Yard won a Royal Netherlands Navy contract to modernize and upgrade the propeller shaft lines and generator sets of four Air Defenxe and Command Frigates.
Part of the Damen Shipyards Group, Scheldepoort is based in Vlissingen in the south of the Netherlands, and specialises in maintenance, modifications, repairs and refits. Peter Sterkenburg, Sales Manager at Scheldepoort, comments: "After an extensive negotiation period, we are very proud to have been selected for this technically challenging and complex project."
Technology has moved on considerably since the vessels were built, some 12 years ago, by our sister company Damen Schelde Naval Shipbuilding (DSNS), he says. "Modifying the Controllable Pitch Propeller system will make the vessels much more fuel efficient, quieter and more environmentally friendly – crucial in today's environment. At the same time the frigates will be more powerful and the systems smaller and lighter."
The new engines of the generator sets - four on each vessel - are being delivered, engineered and modified by Wärtsilä. And in cooperation with Scheldepoort the generator sets will be replaced. Scheldepoort has partnered Imtech Marine for the electrical and automation work on the generator sets.
The first of the vessels, 'HR. MS. De Zeven Provinciën', is expected to arrive at the yard on August 13 and the second in early 2013, with the last two arriving in 2014. Each vessel is expected to take 70 to 80 days to complete and Scheldepoort has a dedicated team working on the naval contract.