Scorpio Refinances a Kamsarmax Vessel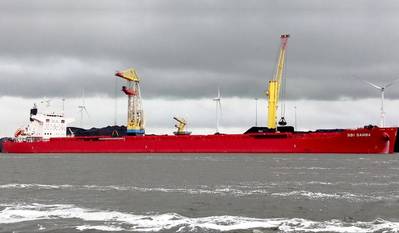 New York-listed Scorpio Bulkers has entered into a financing transaction in respect of one of its Kamsarmax vessels with an unaffiliated third party.

As part of the transaction, the provider of marine transportation of dry bulk commodities will sell a 2015 Japanese built Kamsarmax dry bulk vessel, SBI Samba, for a consideration of $21.4 million and then lease it back from the buyer through a five-year bareboat charter agreement at a rate of $6,850 per day.

The transaction also provides the shipping company with the option to repurchase the vessel beginning on the third anniversary of the sale until the end of the bareboat charter agreement. This transaction increases the Company's liquidity by approximately $6.9 million after repayment of the vessel's existing loan.

Scorpio Bulkers Inc. is a provider of marine transportation of dry bulk commodities. Scorpio Bulkers Inc. has an operating fleet of 57 vessels consisting of 56 wholly-owned or finance leased drybulk vessels (including 19 Kamsarmax vessels and 37 Ultramax vessels), and one time chartered-in Ultramax vessel.

The Company's owned and finance leased fleet has a total carrying capacity of approximately 3.9 million dwt and all of the Company's owned vessels have carrying capacities of greater than 60,000 dwt.