U.S. Seaports: Cargo Volumes Rise 3.1%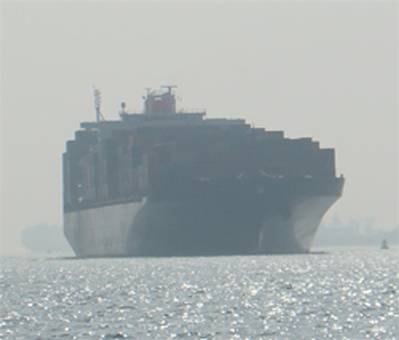 Seaports are seeing a steady rise in waterborne cargo volumes according to new numbers from U.S. Army Corps of Engineer's report. Overall, 2014 freight tonnages increased 3.1 percent over 2013 totals.
The Corps of Engineers' Waterborne Commerce Statistics Center tracks the commercial movement of U.S. foreign and domestic cargo and vessels. Based on the Corps' new report, the American Association of Port Authorities (AAPA) – the unified and recognized voice of America's seaports - said that while volume of goods moving through U.S. ports in 2014 boosted the nation's economy, it placed added burden on America's aging and deficient freight transportation network.
All told, freight volumes moving through U.S. seaports in 2014 reached a three-year high of 2.35 billion short tons. That figure includes both foreign (i.e., import/export) and domestic cargo shipped through and within the U.S. coastal,
Great Lakes
, non-contiguous and inland waterway ports.
Exports set a record for the fifth year in a row with a year-on-year increase of 3.7 percent to 647.8 million tons. Imports rose for the first time since 2010, up 0.3 percent to 760.9 million tons. Domestic cargo ended the year on a positive note, with coastwise, Great Lakes and inland waterway commerce posting gains from 2013 of 4.3 percent, 3.0 percent, and 5.8 percent, respectively.
"These figures tell us that America's farm goods, raw materials and manufactured products continued to compete globally in 2014,
while manufacturing
and industrial interests, farmers and retail consumers here in the U.S. rekindled demand for imports," said Kurt Nagle, American Association of Port Authorities (AAPA) President and CEO.
The data in the Corps report features tonnage amounts for all types of waterborne cargo, including dry and liquid bulk, break-bulk, automobiles and containers. For similar data focusing on just containerized cargoes, please click here to reference AAPA's Port Industry Statistics web page.