Seaspan Awarded Major Joint Support Ships Contract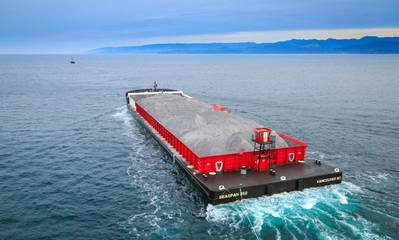 Seaspan Shipyards (Seaspan) has awarded L3 MAPPS a contract for work on Canada's new Joint Support Ships (JSS).

According to a press release, the award is one of several to be announced for Canadian suppliers supporting Seaspan's work on naval supply ships under the National Shipbuilding Strategy (NSS). This work will contribute to Seaspan fulfilling its Industrial and Technological Benefits Policy commitments.

Based in Montreal, L3 MAPPS will provide the globally deployed Integrated Platform Management System (IPMS) for JSS. The IPMS will use advanced computer-based technology to control and monitor platform machinery and systems on board JSS, including advanced functionality, such as the battle damage control system, onboard training system, equipment health monitoring and other new IPMS capabilities.

L3 MAPPS has a long-standing relationship with the Royal Canadian Navy (RCN) spanning over 35 years. The company plays a major role as a Tier 1 supplier in the Halifax Class Frigate Upgrade program and has leveraged its participation on RCN vessels to pursue and win export opportunities in support of more than 20 navies.

"The National Shipbuilding Strategy is creating opportunities for Canadian suppliers and contractors, while at the same time, supporting the creation of highly-skilled jobs for the Canadian middle-class. Seaspan's contract with L3 MAPPS is an excellent example of how the Industrial and Technological Benefits Policy is growing our economy through strengthening key industrial capabilities in Canada." said Navdeep Bains, Minister of Industry, Science, and Economic Development.

Rangesh Kasturi, President, L3 MAPPS said: "We are pleased to be awarded the contract to deliver the Integrated Platform Management System (IPMS) for the Royal Canadian Navy's (RCN) new Joint Support Ships (JSS) currently under construction at Seaspan's Vancouver Shipyards. L3 MAPPS' technology will enhance the operational effectiveness of JSS and make it a safer vessel for its crew, other RCN sailors, and the environment."