Oil Services Must Take on More Risk, Petrofac CEO Warns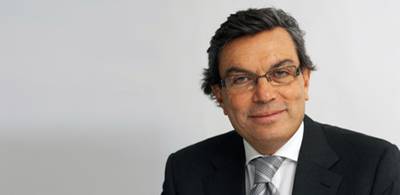 By Stephen Eisenhammer, Reuters

Oil service companies will have to assume more risk in the coming years as investor pressure and a flat crude price make oil company clients push harder to avoid delays on megaprojects, the chief executive of FTSE 100 contractor Petrofac said.

The biggest oil companies have seen huge delays and broken budgets at projects ranging from record-breaking Australian liquefied natural gas (LNG) schemes to the enormous and technically challenging Kazakhstan oilfield in the freezing Caspian Sea.

In contrast to the recent past, these delays and cost overruns are no longer being hidden by a rising oil price and top executives met at Davos earlier this year to debate the problem.

"What saved the international oil companies on project delivery for the last 10 years is that the oil prices have gone up from $20 to $110," Petrofac CEO Ayman Asfari told analysts on an earnings call on Wednesday.

"If you revisit a lot of these projects based on the FID (Final Investment Decision) cases you will find many companies have negative cash flows," he added.

The result for service companies, which provide the engineering and construction on oil and gas projects, is that they will be pressured to assume more of the delivery risk according to Asfari.

"In the next four, five years, if the industry doesn't up the game with the level of performance in terms of project delivery and upside for the operations, a lot of companies are going to be in big trouble," he said. "The game is changing very rapidly now."

Last year was peppered with profit warnings in the sector, with Italy's Saipem, France's Technip and Norway's Aker Solutions and Subsea 7 all hit to some degree.

"The industry needs to do something about its cost base, and if you listen to the management at the big companies they're all talking through how do we make things cheaper," said Alex Brooks, an analyst at Canaccord.

Brooks said that, although the majors accepted their approach needed revising, he had not yet seen real signs of a move away from reimbursable contracts, in which the majors take on most of the risk of cost overruns and delays.

Petrofac does much of its risk-sharing work with national oil companies.

Cautious on Outlook
Petrofac is in the process of diversifying into more complicated contract agreements through its Integrated Energy Services (IES) division, in which it can invest alongside oil companies and has earnings much more linked to getting barrels out of the ground. IES is a core part of the company's growth projections along with a $1 billion move into offshore services.

But the shift has not necessarily been comfortable for Petrofac, which saw its share price fall 25 percent last year on concerns over its outlook and wider weakness in the sector.

Petrofac posted full-year profit ahead of forecasts on Wednesday and repeated cautious guidance for the year ahead, forecasting little or no growth as oil companies cut investment and delay projects.

Shares in the company were down 1 percent in morning trade, but analysts said the results were largely in line with expectations and they were unlikely to revise their estimates.

The company said it expected to return to strong growth in 2015, as oil projects the firm is invested in come on stream, but the previous goal of doubling 2010 net profit to $862 million was now an "aspiration", Chief Financial Officer Tim Weller told reporters. The target, usually a regular feature of Petrofac earnings statements, was noticeably absent. "It is achievable, but it's a stretch," Weller said.

Petrofac warned last November it expected weak growth this year, meaning the company required a jump of about a third in earnings in 2015 to meet the target.

"The big step up to previous guidance of $862 million of earnings is less visible and notably management have not re-iterated this figure today," Numis analyst Sanjeev Bahl said in a note to clients.

Petrofac reported 2013 full-year net profit of $650 million, up 3 percent on 2012 from revenue of $6.3 billion, which was up 1 percent. A Thomson Reuters I/B/E/S poll of analysts had estimated full-year net profit of $644 million and revenue of $6.5 billion.