Servowatch to Debut New Software at SMM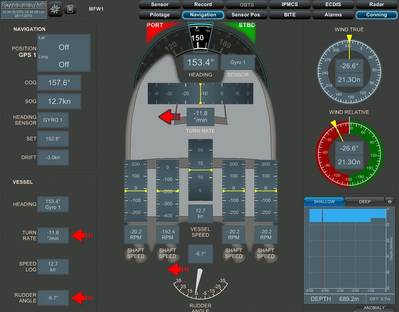 Integrated ship control systems supplier Servowatch said it will use SMM to launch its new automation and control software, WINMON 9.
WINMON 9 is a singular, end-to-end
software solution which
offers several new features, according to the developer. The software provides continuous and secure operation of vessel machinery and subsystems through its single development environment for simple yet flexible programming.
Among the systems powered by WINMON 9 is ServoFusion, a turnkey solution tailor-made for the automation and integration requirements of individual operators of specialist tonnage such as naval and specialist commercial vessels.

And for a more cost-effective, off-the-shelf alarm, monitoring and control system solution for less complex commercial ships and yachts, Servowatch offers its ServoCore solution.
Servowatch said another innovation at the show will be the new trim and draught stability optimiser for SWATH vessels, ServoTrim.