McDermott, CB&I Shareholders Approve Merger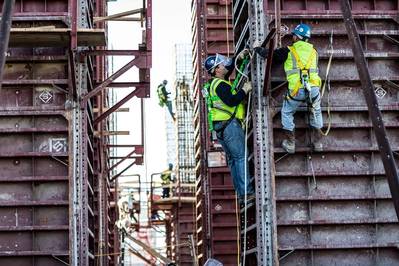 McDermott International shareholders on Tuesday approved a merger with Chicago Bridge & Iron Co that creates a vertically integrated onshore and offshore engineering and construction company, thwarting an attempt by offshore drilling contractor Subsea 7 to block the deal.
More than 50 percent of McDermott shareholders supported the deal and approved a 3-to-1 reverse stock split, according to a spokesman. CB&I shareholders also voted in favor the merger, the companies said, and the combination is expected to close on May 10.
Shares of CB&I were up about 6 percent, trading at around $16.67, while McDermott shares were up a penny at $6.77.
Oslo, Norway-based Subsea 7 in April had made a $2 billion bid for offshore engineering and construction company McDermott to break up its planned merger with onshore engineering firm CB&I.
Subsea 7 offered $7 per share, either in cash or up to 50 percent in stock, at the time representing a 16 percent premium to the price of McDermott shares. McDermott rejected the offer, calling the offer inadequate and committing to its combination with CB&I, which has been valued at roughly $1.68 billion.
Deal-making activity in the oil and gas sector has picked up as international oil prices have recovered to above $70 a barrel follow a deep crash that began in mid-2014. Deal volume was up 19 percent in the first quarter of 2018; however, total value of the deals completed fell 44 percent, according to data from consultancy PwC.
Subsea 7 had said it could revise its offer if McDermott would work with the company to help it see additional benefits of the deal.
Analysts at Bernstein in April said they believed Subsea 7 had to increase its offer to at least $10 per McDermott share to derail the deal with CB&I.
"If they do not, we believe the bid will founder, and the bungled escapade will damage Subsea 7's credibility," according to a note from Bernstein.
Investment firm Tudor Pickering & Holt advised Subsea 7 on its unsolicited offer, according to two sources familiar with the matter.

Reporting by Liz Hampton; additional reporting by Ron Bousso and Nerijus Adomaitis