SSI Launches ShipConstructor 2015 R2.1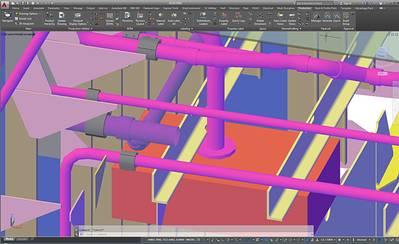 SSI has today released ShipConstructor 2015 R2.1 software.
The
software release comes
in response to emerging ship design, engineering and building trends as identified by SSI's Client Council of industry leaders.
The advisors on this software launch were representatives from U.S. and Canadian companies: Genoa Design, Glosten & Associates, Gunderson Marine and Trinity Marine Products. This group has similar production methods and/or design approaches. A different set of advisors from
Europe provided
input into the previous Client Council release last year.
According to SSI, the Client Council Program reflects its commitment to understanding the global market. All clients, regardless of geographic region and type, will be able to benefit from the new software's enhancements. However, sequentially addressing the needs of various focus groups is part of how SSI acknowledges the fact that more clients of more different types use ShipConstructor than any other competing software, the company said.