'Significant' GPS Interference Incidents Reported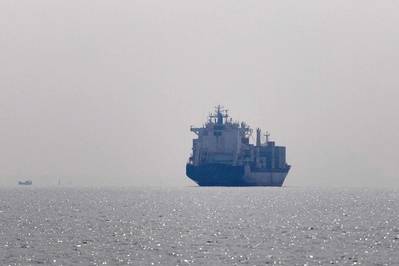 The U.S. Maritime Administration (MARAD) is advising vessel operators to exercise extra caution and safe navigation practices after multiple instances of significant GPS interference have been reported over the last year by vessels in port and underway in the eastern and central Mediterranean Sea, the Persian Gulf, and the Port of Shanghai, China.
The incidents have resulted in lost or inaccurate GPS signals affecting bridge navigation, GPS-based timing, and communications equipment, MARAD said, adding satellite communications equipment may also be impacted.
The bulk of reported GPS interference instances (37) were reported by vessels operating in the Mediterranean Sea, with a concentration near Egypt (22). GPS interference was also reported in the Black Sea, Strait of Hormuz, and Jeddah Port, Saudi Arabia, among other locations.
Operators are being asked to report such incidents to the U.S.Coast Guard Navigation Center (NAVCEN) in real time; noting critical information such as the location, date, time and duration of the outage/disruption; and providing photographs or screen shots of equipment failures experienced to facilitate analysis.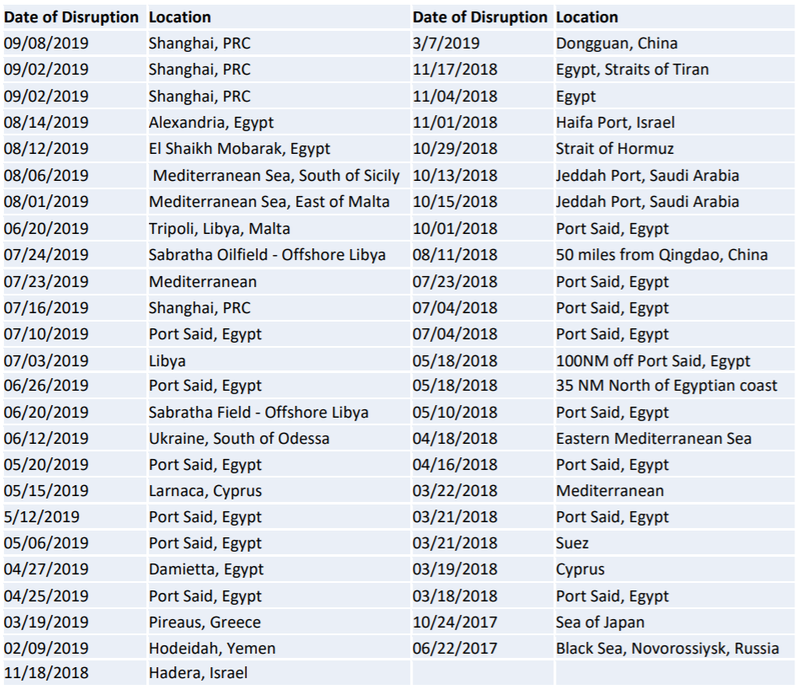 (Source: USTRANSCOM)