Cecon ASA: Update on Davie Yard Situation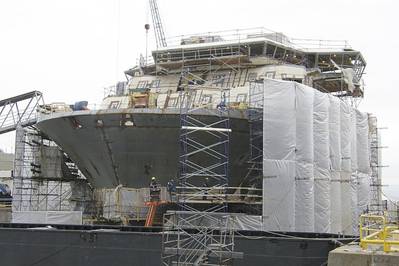 The below press release was disclosed during Friday June 1st in Canada:

"SNC-Lavalin has made the difficult decision to cease its efforts to participate in the Davie Joint Venture. Following an extensive analysis, we concluded that this initiative did not pass the financial or business risk criteria required to proceed. SNC-Lavalin will collaborate with all stakeholders to facilitate the transition."

SNC-Lavalin was one of the Davie J.V. partners that was planned to take part in the completion of the Cecon vessels under construction at the Davie yard.
Cecon regrets the withdrawal, however alternative solutions are under negotiations and development for delivery of the vessels. During the process up until the withdrawal the yard was made ready for a start-up in mid-June.

Based on successful negotiations and development we expect possible delays to be minor.