Six Killed as Cargo Ship Sinks Off Turkey's Coast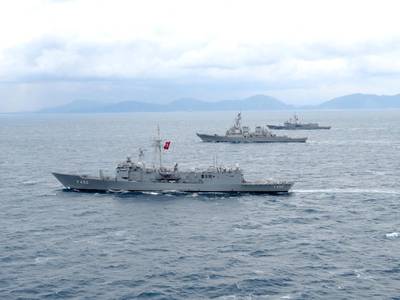 A cargo ship sank in rough waters off Turkey's Black Sea coast on Monday, killing six crew members including its captain, officials and media reports said.

Seven other crew members were rescued by Turkish Coast Guard teams after a Panama-flagged vessel sank in the Black Sea off Turkey's northern Samsun province.

According to a statement released by the Interior Ministry, coastguard teams were dispatched off 77 miles Samsun after receiving a distress call from the Volgo Balt 214.

Thirteen crew members, including eleven Ukrainians, two Azerbaijan nationals were on board the Volgo Balt 214 vessel, according to reports.

Ukraine's Ambassador to Turkey, Andreii Szbiha, wrote in a Tweet: "weather conditions drowned a commercial ship. Of 13 crew members, 11 were citizens of Ukraine. Appropriate measures were promptly taken by the security guard. Unfortunately, we failed to save 4 of our compatriots".

The vessel, which was carrying coal, was heading to Samsun from the Russian port of Azov, the coast guard said. It was located about 80 nautical miles (92 statute miles) from Samsun when it sent a distress signal at 8:10 a.m. (0510 GMT; 12:10 a.m. EST).

Two boats, three helicopters, and an aircraft were deployed for the search and rescue operation.