Slovakia & Ukraine agree on Reverse Gas Flow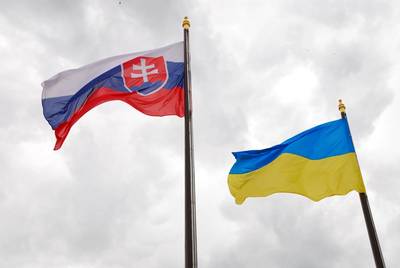 Slovakia and Ukraine have reached an agreement on opening up limited reverse flow of natural gas from central Europe to Ukraine and will sign the deal on Monday, the Slovak Economy Ministry said on Saturday.
Ukraine is trying to secure alternative supplies to those from Russia's Gazprom since Russia annexed Crimea last month and Gazprom raised prices for its gas to levels Ukraine is refusing to pay.
Under the deal, Slovakia will make technical adjustments to an old unused pipeline so it can ship over 3 billion cubic metres of gas a year from around October, rising to up to 10 bcm from next spring.
Ukraine has been pushing for another technical solution allowing larger volumes it needs, but Slovakia is refusing that because it fears it would violate its contracts with Gazprom.
(Reporting by Jan Lopatka; Editing by Mark Trevelyan)