Smith Named CEO of Golar LNG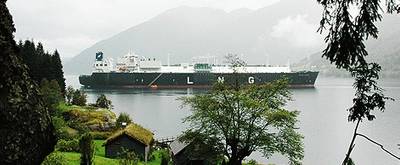 Gary Smith will take over as CEO of Golar LNG limited, taking over for Doug Arnell, who will step down on February 1, 2015.
Smith brings a track record of leadership and operational management in the mid-
stream oil and gas
, shipping and LNG businesses. His career spans 35 years, including 25 years with Shell and Caltex Australia (a Chevron affiliate) in roles including General Manager LNG Shipping for Shell (STASCO) and General Manager Refining, Supply and Distribution for Caltex Australia. In the period between March 2006 and September 2009 he was CEO of the then smaller Golar LNG Ltd, a position he relinquished to return to his native Australia for family reasons. Since May 2014 Smith has worked as a consultant for Golar with special emphasis on increasing the utilization of the shipping fleet.
According to Golar, Arnell's decision to step down as CEO is driven by a personal wish to return with his family to his home country of Canada. Arnell will continue to work closely with the company on an advisory basis, devoting his time to ensuring the successful execution of GoFLNG opportunities in Cameroon, Canada and other key locations. Arnell will also be appointed to the board of Golar's Nasdaq listed affiliate Golar LNG Partners LP.