P&O Ferries Chooses GNS Solutions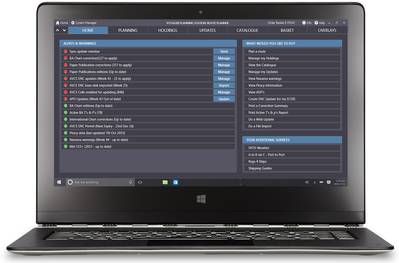 Ferry company P&O Ferries will take advantage of GNS solutions to deliver purchasing cost efficiencies and simplify navigation management and compliance on board.
P&O Ferries, the British ferry company that operates ferries from the U.K. to Ireland and
Continental Europe
, has selected maritime solutions provider GNS to provide navigation products and services for its fleet of 15 vessels.
Under the terms of the agreement, GNS will supply digital and paper navigational products as well as its Voyager software to all P&O vessels for a fixed annual price. GNS will also
support P&a
mp;O vessels as they move to an increasingly digital approach to navigation including the transition from a paper to digital publications to maximize on board efficiencies.
GNS was selected by P&O Ferries for the ease of use of its latest Voyager software, its unique data insights approach to pricing and its 24/7 support provided by qualified mariners, the company said.
Paul Stanley, GNS CEO, said, "As shipping companies move progressively towards digital navigation, we are seeing increasing demand for our solutions based on data insights which provide excellent value for money and operational efficiencies both on board and ashore and for Voyager which has set a new standard for on board navigation software."