OECD Lead Indicator Flags First Signs of Growth Stabilization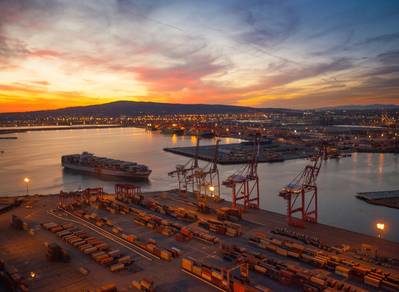 Signs are emerging that a downturn in the United States and China, the world's two biggest economies, may have bottomed out, the OECD's monthly leading indicator showed on Wednesday.
The Paris-based Organisation for Economic Cooperation and Development said its leading indicator (CLI) for the United States improved to 98.95 in April from 98.93 in March, the first increase in the reading since July 2014.
The indicator, meant to flag early signals of turning points in economic activity, remained below the long-term average of 100, however.
The index for China rose to 98.41 in April from 98.38 in March, its second consecutive monthly increase. The reading fell below the 100 mark in October 2014.
The OECD said its indicators showed stable growth momentum in the euro zone as a whole,
including Germany
and
France
, while the reading for Britain pointed to easing growth.
The index for the euro zone fell to 100.38 in April from 100.42 in March but has been above its long-term average of 100 since October 2013.
The OECD was also positive on the outlook for
Brazil
and Russia, which have suffered from a sharp downturn driven by a collapse in commodities prices.
"Amongst major emerging economies, CLIs for Brazil and Russia confirm the signs of positive change in growth momentum flagged in last month's assessment," the OECD said.

(Reporting by Michel Rose; Editing by Hugh Lawson)