Super Slow Steaming – Bunker Sales Down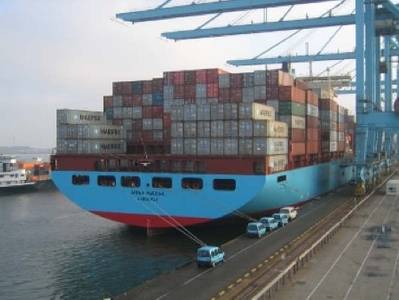 The Port of Rotterdam reports 2012 fuel oil bunker volume fell from 11.6 to 10.3 million tonnes.
The Port of Rotterdam Authority attributes the decline as a whole to the more efficient way of sailing adopted by shipping ('super slow steaming'). However, gas oil bunkering increased slightly; from 530,000 to 550,000 tonnes.
Container vessels account for almost half of the close on 23,000 bunkers sold and three-quarters of the total quantity of fuel oil bunkered. Container shipping sails more efficiently nowadays, because larger and fully-laden vessels travel considerably more slowly; 15 to18 knots instead of 25 knots.
A 10% reduction in service speed saves 20% fuel and a 30% reduction almost halves fuel consumption. With consumption of 250 to 300 tonnes a day, at US $ 600 a tonne (January 2012), that makes a big difference.
Last year vessels carrying liquid and dry bulk also started to sail significantly more efficiently.

In 2012 the Port Authority laid the foundations for regulations on the use of LNG as a fuel for inland and ocean-going vessels and ultimately wants to incorporate these regulations into the municipal Port Management Bye-Laws in 2013, following approval by the municipal council.