UK Navy Submarines to Get OSI Portable AIS System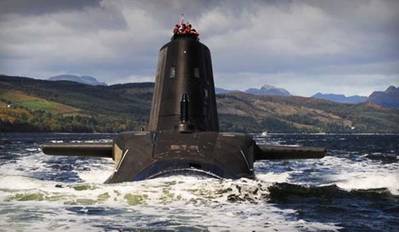 Vancouver-based OSI Maritime Systems has been contracted to provide a portable Warship-AIS and Situational Awareness System for immediate deployment across the entire UK submarine flotilla.

Under the terms of this contract, OSI will provide a portable system that will allow a submarine to benefit from the AIS picture as well as providing an advanced situational awareness and navigation system deployable in the conning tower of all UK submarines.
OSI has been supporting the UK Royal Navy warship integrated navigation system requirements since 2005 and this recent contract confirms their on-going commitment to the Company's technology.

The company says it has been providing advanced integrated navigation and tactical solutions to military and commercial customers for over 35 years. As a pioneer of Warship Electronic Chart Display and Information Systems (WECDIS), it has grown to be a leading provider of integrated navigation and tactical solutions designed for naval and maritime security operations. OSI Maritime Systems develops and delivers integrated bridge systems for warships, integrated dived navigation systems for submarines, and C2 systems for small craft.