CMA CGM Suspends Terminal Handling Charges in Ghana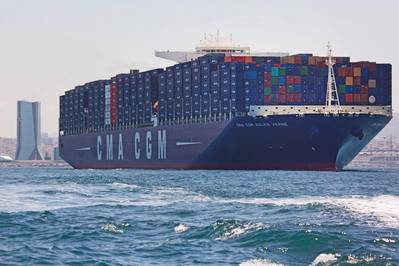 CMA CGM informed its customers that the collection of Terminal Handling Charges (THC), which was introduced in Ghana on July 20th, 2016, has been temporarily suspended, effective October 4th, 2016.
CMA CGM will communicate on the resumption in due course.
Earlier, the transport ministry has suspended the implementation of the THC being proposed by the various shipping lines in Ghana.
The Ministry stated that "no new service has been introduced by the shipping companies at the ports in Ghana to warrant a new charge such as the THC."
It, however, stated that shipping companies are at liberty to increase their freight rates in accordance with increased operational costs.