Deepest Draft Ever Tankship Calls at POLB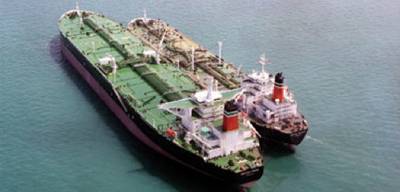 BP's 'British Pride' made Port of Long Beach history as it came alongside with a draft of 65 ft.
The Port says that the British Pride's call exemplifies the its dedication to long-range strategies that will help it stay ahead of the maritime industry's dynamic business needs. A recently completed $40 million dredging project allowed the supertanker and its sister ship, the British Progress, to deliver more product than ever to the Port's Berth T121.
The dredging widened and deepened the Main Channel and the Middle Harbor Turning Basin to accommodate the newest generation of mega-ships. The dredged material, unsuitable for open ocean disposal, was placed in a confined landfill at Pier G. That work allowed the Port to add 12 acres to the site and equip Pier G with expanded on-dock rail.

"The dredging project dates back to the 1990s," said Port of Long Beach Chief Harbor Engineer Al Moro. "Over time, we consolidated smaller projects, upgraded Port-wide infrastructure plans and incorporated the greenest practices. We are ensuring the Port of Long Beach is a world-class seaport that offers the best value long-term to our tenants and customers."
The more cargo tankers can deliver at berth means less need for lightering - transferring cargo to smaller ships offshore before docking. Less lightering means less pollution from ship traffic, and fewer chances of a spill. Eventually, the Port hopes to eliminate offshore transfers altogether