TeamTec to Market Oceansaver BWTS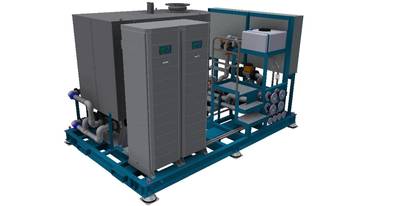 Last month (September) marked one year with TeamTec Oceansaver. Following the bankruptcy of the former OceanSaver AS in September 2017, TeamTec gained control of Oceansaver BWTS.

TeamTec provides service and spare parts to existing customers with an Oceansaver ballast water system, as well as offering new IMO and USCG approved systems. "It has been a very exciting year since we got Oceansaver BWTS on our hands", says Edvin Tunheim Tønnessen, Head of Sales & Projects BWTS at TeamTec.

He claimed that Oceansaver BWTS is an good product with high quality and a unique focus on safety. "There has been no need to make significant changes the product itself. We have worked intensely the last year to incorporate the BWTS in our own existing systems. TeamTec is a well-known brand, with over 30 years of experience in the maritime industry."

After a year focusing on implementing Oceansaver BWTS at TeamTec, the company is now turning the focus more towards new sales.

"It has been very important to focus on correct implementation in our systems and organization", says Mr. Tønnessen. "This will benefit both ourselves and all our customers and ensure TeamTec quality throughout all projects. We have secured some new orders even during our implementation process, including systems to large players like BP and BW. The last few weeks we have seen an immense increase in inquiries, and we are very much looking forward to the months and years to come".

The newest order for TeamTec was added as late as last week of September, a retrofit project for Bergshav. "It is great to see that our hard work is already giving results", says Tønnessen.