Houston LPG Terminal Capacity to be Expanded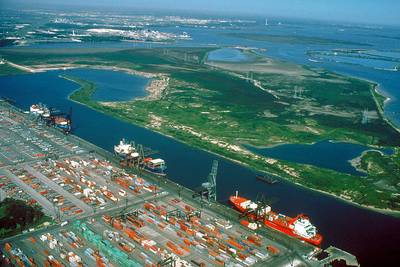 Oiltanking Partners, L.P. says it has expanded its terminal agreement with Enterprise Products Partners, L.P. to further increase exports of liquefied petroleum gas (LPG) at the Partnership's terminal on the Houston Ship Channel.

With an expected completion date of year-end 2015, the expanded LPG export terminal will have total loading capacity in excess of 16 million barrels per month of low-ethane propane and/or butane.
Under the expanded agreement with Enterprise, the Partnership will provide additional dock capacity to load LPG vessels and land for Enterprise to expand its export facility. The expanded agreement amends the agreement previously announced in March 2013, and has a 50-year term beginning on February 1, 2014. The Partnership will continue to earn volume-based throughput fees and will participate in margin sharing on all customer vessels loaded at our Houston facility under the expanded agreement.

"With a history dating back more than 30 years, we are excited about the next chapter of our relationship with Enterprise. Together, we have repeatedly committed resources and added infrastructure to create America's preeminent LPG export facility," said Anne-Marie Ainsworth, President and Chief Executive Officer of the Partnership's general partner.

"Completion of the Partnership's previously announced dock expansion projects will allow us to continue meeting the needs of our existing customers while also providing additional dock capacity to Enterprise under the expanded agreement," added Ainsworth.

"The Partnership and Enterprise have also agreed to expand the exclusivity provision in the existing agreement to include the Gulf Coast. The new agreement, together with Enterprise's announced infrastructure expansion, cements this facility's position as the leading US LPG hub."