Sinopec Tianjin Terminal to Receive First LNG Cargo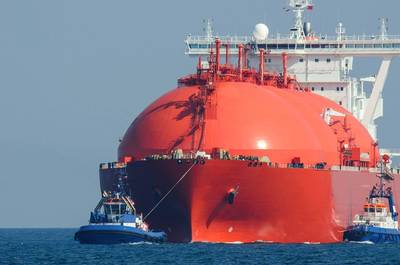 China Sinopec's new Tianjin terminal will receive first LNG cargo of 30,000-35,000 tonnes from Australia on Jan. 10, a source with the direct knowledge of the project said.
Sinopec Tianjin terminal will start LNG sales at end of January, the source said. The Tianjin LNG project has the capacity to receive 3 million tonnes of LNG per year.
Reporting by Meng Meng and Ryan Woo