Egypt Turmoil May Threaten Suez Canal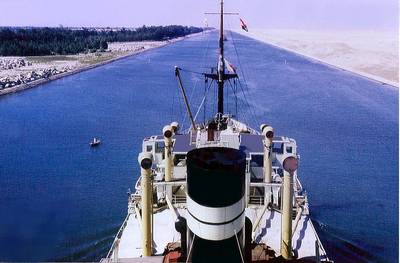 Growing turmoil in Egypt is threatening to disrupt shipments through the Suez Canal and increase the costs for shipping lines as Cairo's cash-strapped government seeks ways of bringing in revenue, reports Arab News citing a Reuters report.
The Suez Canal Authority has said it may offer discounts or rebates to increase traffic through the canal, but a security source considered it unlikely they will be able to act on it given the growing political and bureaucratic chaos internally.
Cities around Suez have already been flashpoints for violence this year, causing minor stoppages through the canal. Shipping sources say some vessels calling at Port Said also have experienced robberies in recent months.
Source: Arab News