Total to Invest in Novateks LNG Projects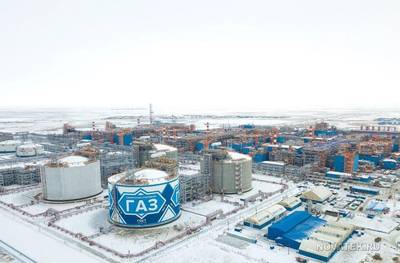 The French oil giant Total intends to buy 10% shares of the transshipment points of liquefied natural gas in Murmansk and Kamchatka, which Novatek plans to build.

Russian news agency TASS quoted the CEO of the French company Patrick Pouyanne as saying: "We have just announced that we are investing in Arctic LNG 2, but we are also investing in terminals in Murmansk as well as in Kamchatka. This is part of our agreement with Novatek. To develop Arctic LNG 2, we need two hubs — one in Murmansk, the other in Kamchatka. And Total will be a partner in these two hubs."

"All of that will account for a 10 percent share. Remember that we are also Novatek shareholders," he added.

Novatek plans to build an LNG transshipment and storage facility in Ura Bay in the Murmansk Region. The company will also establish an LNG transshipment hub in Kamchatka

The volume of annual transshipments through the future terminal in Murmansk will be 20 million tons of LNG, while the Kamchatka hub is set to facilitate the transfer of 40 million tons of LNG per year.

Novatek and Total also agreed that the French company will have an opportunity to buy from 10% to 15% in all future LNG projects of the Russian gas producer on Yamal and Gydan peninsulas. The Arctic LNG 2 is the second LNG project of Novatek. Its capacity will be 19.8 mln tonnes. The first train is scheduled to be launched in 2022-2023.