TOTE's Top Tips for LNG Success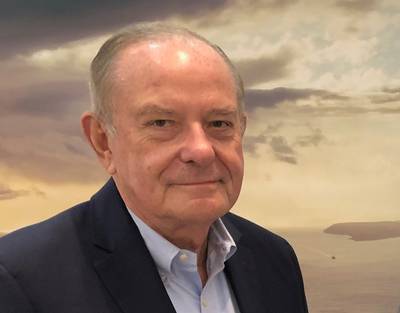 U.S. owner TOTE, which broke ground three years ago with the world's first LNG-fueled containership, has more than 36 months experience operating almost exclusively on LNG. We recently interviewed Peter Keller, Executive Vice President, TOTE, for a feature story coming in the October 2018 edition of Maritime Reporter & Engineering News. Until then, here are some tips from Keller for ship owners considering the switch to LNG.

1.Relationship: "One of the things we're very positive about is the relationship with MAN at all levels, from senior leadership to the support. We had our fits and starts from the start, but we always had great support from PrimeServ."
2.Embed Early: "When we built these ships at NASSCO, we pre-assigned our chief engineers as the construction started. Our four chief engineers were all inspectors at the shipyard; they were there with the MAN representatives and the NASSCO people. From the very beginning we were all joined at the hip on this project to in-tegrated this system on the ship. It kept us on good stead throughout the pro-cess."
3.Fill 'er Up (often): "We're refilling on every voyage, even though we could do two voyages on one tank. The last thing you ever want to do with an LNG is take it all the way down, because then it's going to heat up and you're going to have to cool it down again."
4.Communicate: "The number one issue for us was the relationship with the regula-tor and class, in this case ABS. Having them inside everything that you do every day is important. So many owners see their regulators and their class as almost enemies; you just can't do that."
5.Pipe it Right: "The cleanliness of LNG piping, the welding processes and the way that the gas is moved around inside the ship is really, really critical. We had a lot of issues is piping cleanliness, which is a shipyard issue.
6.Green is Clean: "When you go into the engine room of the Isla Bella, you can go down in your suit, it smells fine and there's no oily residue. It's clean as a whistle because the fuel is clean as a whistle."

The October 2018 "Marine Design" edition of Maritime Reporter & Engineering News will be available shortly on MarineLink.com.