Chinese Fishing Vessel on Tubbataha Reef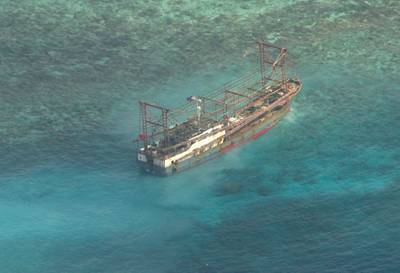 Unlike the ill-fated 'Guardian' the stranded vessel may soon be towed off the reef as its steel hull is intact.
The Philippine Coast Guard are confident are confident that the Chinese vessel can be re-floated after its de-fueling or lightening, which may started once the BRP Corregidor arrives soon, reports 'The Philippine Star'.
The Chinese fishing vessel, which has 12 crew members, ran aground 1.1 nautical miles east of the Tubbataha Ranger Station on 8, April 2013.

Poaching and bribery charges have been filed against the Chinese crew members, who have been ordered transferred to the Palawan provincial jail.
Source: The Philippine Star