US Navy's Newest LCSs Feature GE Gas Turbines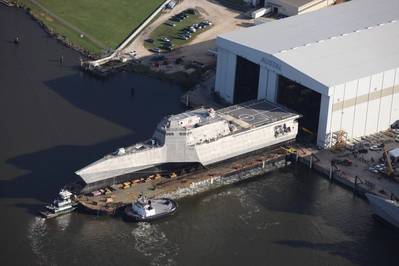 The U.S. Navy has recently commissioned and launched two Littoral Combat Ships (LCS) of the Independence-variant, both of which are powered by two GE LM2500 marine gas turbines, GE Marine reports.
The USS Jackson was commissioned on December 5 in a ceremony in Gulfport, Miss., following the launch of sister ship LCS USS Omaha in late November, also in Gulfport. Furthermore, according to shipbuilder Austal USA, the future USS Montgomery also is preparing for acceptance sea trials in early 2016.
GE will provide 20 LM2500 gas turbines for the Austal USA LCS program, part of a contract for up to 10 ships to be built by Austal USA over a five-year period. The two LM2500s are arranged in a combined diesel and gas turbine configuration with two diesel engines. The gas turbines are manufactured at GE's Evendale, Ohio, facility.