Idar Ulstein Passes Away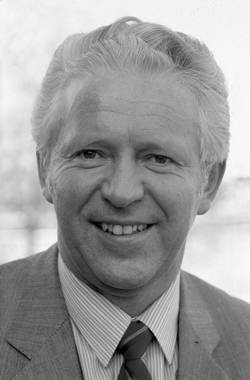 Idar Ulstein, that was CEO and Chairman of the board of ULSTEIN for many years, passed away Sunday night. He has played a huge role for the maritime industry and has been deeply involved in community development.
Idar Ulstein entered the company first as a 14 year old in 1948, when his father died. After completing naval architect studies in 1962, he reentered the company as head of design. The company was growing, and when Molde yard was purchased in 1964, Idar became manager of the new companies. In 1974, after the merger with Hatlø mechanical workshop, he became CEO of Ulstein Hatlø. In 1985, the holding company Ulstein Holding was founded and Idar became CEO. In 2007 he resigned as CEO and became chairman. He was chairman until summer 2011.
Idar developed a relatively small company to a large international group, which at the end of the 1990s had 4,500 employees in more than 30 countries. The company, which started business with insertion of engines and repair of fishing boats, eventually, developed their own ship design, divided into series. Equipment and equipment packages were also an important part of the activities. The company was listed on the stock exchange in 1997, and all activities except for shipbuilding, was acquired by Vickers and later Rolls-Royce in 1999. Idar continued as chairman of the new Ulstein Group, and two of his children became managers. The company of today employs about 800 employees in several countries and has activities within shipbuilding, design and solutions, power and control and shipping.
Idar Ulstein has throughout the years received several awards for his dedication and work. He was among other things appointed "Ridder av 1.klasse av St.Olavs orden" in1994 and has received both the Farmand price and Export price. In 2010 he also achieved the "Lifetime Achievement Award" from Offshore Support Journal for his commitment and longstanding efforts for the maritime industry. Idar had cancer and died peacefully with his family around him at the age of 78. He leaves behind him a wife, five children and nine grandchildren.