Xeneta Warns on Uncertain Container Shipping Market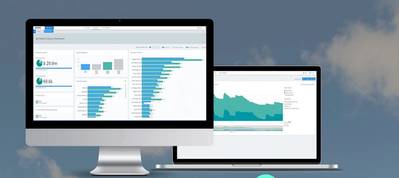 The contract freight rate benchmarking company Xeneta warned about further uncertainty for the global container shipping market in 2017.
Although rates have risen significantly from the historic lows of early 2016, giving battered ship owners some reprieve, structural problems continue to undermine stability, while macro-economic and political factors are casting long shadows on the horizon.
2016 was a tumultuous year for carriers, defined by low rates, overcapacity and the subsequent collapse of
Hanjin
. However, the final months of the year saw generally higher short-term rates, with the market average price for 40' containers on the world's number one trade route – Far
East Asia
to North American main ports – climbing from a low of $1164 in April to $1716 by the close of 2016.
The same rates on the number two route – Far East Asia to
North Europe
– climbed from lows of $791 to $1878 by the end of the year.
"Prices rose from Q3 into Q4 before flattening out a little," said Xeneta CEO Patrik Berglund, "but the carriers' position improved significantly from the dire situation they found themselves in early 2016. That said, it had to.
"With the majority of carriers losing money hand over fist last year, the industry simply wasn't sustainable. And that's bad news for shippers, as well as the ship owners, as they need optimal reliability in their supply chain. Stability is what all parties desire – built on a foundation of fair rates – but that still looks elusive as we head into 2017.
"However," he added, "profit is still the Holy Grail and all parties need to chase the pennies. Whoever achieves the lowest cost base per TEU, while at the same time optimising their agreements on every single transaction, will emerge as the victors in this ultra-competitive landscape.