UNCTAD Calls on Ports to Address Climate Change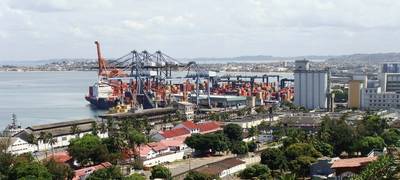 About 80% of world trade is carried by sea, but the maritime industry handling these goods is on the frontline of climate woes, unless it adapts - fast.

United Nations Conference on Trade and Development (UNCTAD) said that the transformation is needed if the world trade system is to cope with the projected impacts of climate change.

"The hardest hit areas, coastlines, will affect us all since the lion's share of trade itself is managed through international shipping and ports," said UNCTAD's chief of policy and legislation, Regina Asariotis.

This is a fact all actors in the ocean economy must face as it has baring on the trade and sustainable development prospects of all countries, but particularly developing and vulnerable small island nations, she added.

Indeed 60% of goods loaded and 63% of goods are unloaded in developing countries, UNCTAD has found.

Ms. Asariotis explained the double-edged nature of the climate challenge facing both the maritime and whole transport sector.

On one side, she said, maritime transport impacts the environment, through pollution and CO2 emissions.

On the other, rising sea levels and extreme weather – such as storms, record temperatures, heatwaves, droughts, and devastating rain – will affect maritime transport and infrastructure in major ways.

This is anticipated as early as 2030, when the 1.5 degrees Celsius global warming point is likely to be reached, according to the latest report by the Intergovernmental Panel on Climate Change (IPCC), published in October.

Ms. Asariotis was speaking at a joint event hosted by UNCTAD and the International Maritime Organization at the United Nations Framework Convention on Climate Change's annual conference.

Climate change's impacts and the urgent need to prepare ports and coastal transport infrastructure, especially those in small island developing states (SIDS), is a key concern of UNCTAD, which has been working on the issue for over a decade as part of its work on transport policy and legislation.