Port Industry Held Back by Unscheduled Downtime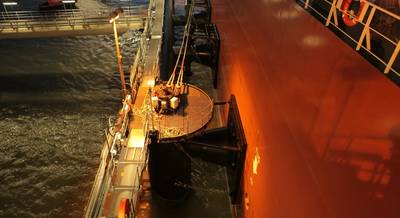 The latest Barometer Report from Trelleborg, which discusses the issues impacting ports and terminals around the globe, has revealed that 74% of port owners and operators are still suffering unscheduled downtime. Fender damage was the most frequently cited cause, with 20% of owners and operators having suffered downtime due to damage to their systems.

Richard Hepworth, President of Trelleborg's marine systems operation, said, "The high incidence of fender damage and the subsequent downtime may be due to a lack of awareness on how to specify a truly quality system, something which really needs to be improved upon. 61% of the consultants and contractors we surveyed claim that their clients are concerned about upfront purchase costs, which could explain the poorly-performing solutions."

The results of the survey suggest that fender system performance and quality is a serious issue. Two-thirds of port owners and operators say that they have upgraded their fender systems in the last five years – despite the fact that fender systems have an intended design life of 25 years. The many upgrades which have taken place in recent years are indicative of poor quality solutions which have to be constantly upgraded, with clients' focus on cost-cutting a potential cause.

Hepworth concluded, "Levels of unscheduled downtime have decreased over time, which is a positive step, but any amount of downtime is costly in terms of lost revenue and damaged reputation. Concern about upfront costs is understandable, but in the long term, poor solutions can result in even bigger costs. Contractors and consultants should educate themselves on how to specify quality to steer clients away from cost-cutting upfront and towards investing in quality solutions that will perform well over a long design life."

The Barometer Report 4, which calls on the opinions and experiences of 200 port owners, operators, contractors and consultants, is conducted by Trelleborg's marine systems operation.