US Postal Service Sending Mail on Ships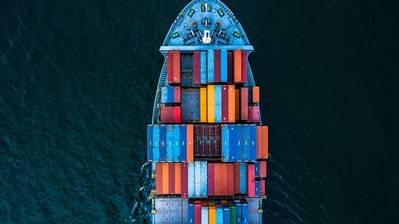 The U.S. Postal Service is using ships for overseas transport as the number of commercial flights typically used to send mail abroad has plummeted due to the coronavirus pandemic.
The agency said on April 23 that a first mail shipment bound for Europe departed JFK International Service Center in New York three days earlier and is being transported on a containership scheduled to arrive at the port of Rotterdam on May 7.
The vessel is said to be carrying 6,036 receptacles in five containers weighing 32,768 kilograms, for delivery to Austria, Czech Republic, Denmark, Finland, Hungary, Netherlands, Poland, Spain, Sweden and Switzerland.
After arriving in Rotterdam, the mail will require another six to 12 days for unloading, customs clearance and road transit, stretching to three to four weeks a journey typically completed in one or several days.
Current service disruptions affect a number of USPS services, the agency said, adding vessel transport will remain an option until sufficient air transportation capacity becomes available.
"The use of ship routes are temporary until commercial air is available again," USPS spokesperson Kim Frum told Marine Link.
For now, mail destined for European locations is grouped together and sent weekly by sea, Frum said, adding other ports are being considered in the Postal Service's contingency planning while the coronavirus pandemic continues to impact deliveries in the U.S. and abroad.
At the end of February, COVID-19's impact on airlines led the Postal Service to send mail by sea to Shanghai on separate shipments from Los Angeles and San Francisco, Frum said.
Previously, the agency had long used ships to transport mail before discontinuing international sea mail in favor of air shipping in 2007.
The Postal Service temporarily resumed using ships after 9/11 and for the subsequent no-fly period after, Frum said.
"In a non COVID-19 world, we use ocean routes to return empty bags and equipment," Frum said.
These days, containerships en route to Europe aren't the only vessels carrying U.S. mail. The 45-foot contract mail boat J.W. Westcott II delivers mail to passing ships on the Detroit River in Michigan. The vessel is the country's only floating zip code.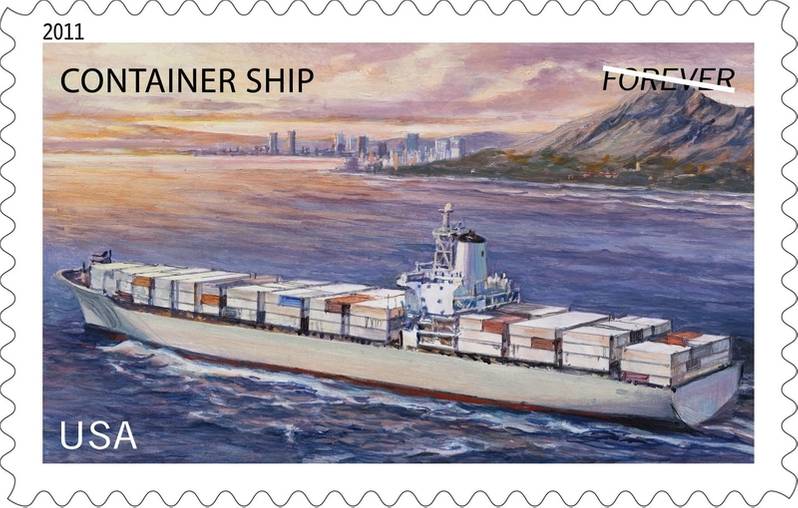 In 2011 the U.S. Postal Service issued a set of stamps paying tribute to the U.S. Merchant Marine (Image: USPS)