Vedder Price Helps to Save the 'Big U'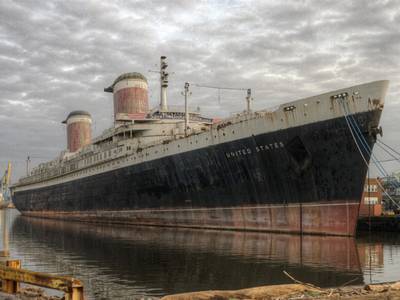 Last October, America's Flagship, the SS United States, was on the brink of being sold for scrap metal because the SS United States Conservancy, the national nonprofit historic preservation organization that owns the iconic vessel, was running short on funds to cover the ship's expenses. However, thanks to the pro bono counsel from Vedder Price shareholder, Francis X. Nolan III, and other firms and individuals, the iconic ocean liner has been given a second life.
On February 4, 2016, the Conservancy announced an
agreement
granting Crystal Cruises an exclusive purchase option. During the option period, Crystal will pay the ship's expenses and conduct a technical feasibility study to explore the prospect of returning the vessel to seagoing service. With the SS United States' immediate future secured, the Conservancy and its legal counsel, led by Nolan, will continue efforts to secure the future of the ship and her legacy.
For Nolan, providing legal counsel to this endeavor was personal. In 1968, Nolan sailed on the SS United States as a student of the University of Notre Dame en route to study abroad in
Austria
. He has been involved since 2010, negotiating the Conservancy's successful acquisition of the ship in 2011 and has provided continued legal support since then. At a celebration luncheon held at the Vedder Price New York office, Nolan said to the crowd of supporters, "To have an active role in saving this ship that I have so many wonderful memories on has been an incredible experience, but no more incredible than the potential the SS United States has for the future."
The epitome of
American post
-war innovation and design, the SS United States was launched in 1952 and captured the transatlantic speed record on her maiden voyage – a record to this day that still stands. She remains the largest passenger ship ever designed and built in America. Before her retirement in 1969, the SS United States was the most glamorous and elegant ship in the world, having transported four U.S. presidents, international royalty, many of Hollywood's "golden era" celebrities, as well as a million passengers. While the ship captivated travelers with its features and elegance, the ship's origin was equally intriguing. She was designed as part of a top-secret
Pentagon program
during the Cold War, which stipulated it could be quickly converted from a luxury liner into a naval troopship in the event of a war, carrying 15,000 troops with a 240,000 shaft horsepower propulsion plant capable of delivering speeds of nearly 40 knots for 10,000 nautical miles without refueling.