U.S. Navy Vessels Collide in Strait of Hormuz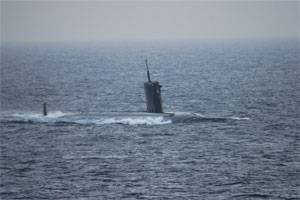 A U.S. Navy submarine and U.S. amphibious ship collided in the Strait of Hormuz March 20, 2009.

The collision between USS Hartford (SSN 768) and USS New Orleans (LPD 18) occurred at approximately 1:00 a.m. local time (5:00 p.m. EDT, March 19). Fifteen sailors aboard the Hartford were slightly injured and returned to duty. No personnel aboard New Orleans were injured.

Overall damage to both ships is being evaluated. The propulsion plant of the submarine was unaffected by this collision. New Orleans suffered a ruptured fuel tank, which resulted in an oil spill of approximately 25,000 gallons of diesel fuel marine. Both ships are currently operating under their own power.

The incident is currently under investigation.

Both the submarine and the ship are currently on regularly scheduled deployments to the U.S. Navy Central Command area of responsibility conducting Maritime Security Operations (MSO).

MSO set the conditions for security and stability in the maritime environment as well as complement the counter-terrorism and security efforts of regional nations. MSO deny international terrorists use of the maritime environment as a venue for attack or to transport personnel, weapons, or other material.