BAE Gets Virginia-class Submarine Propulsor Funding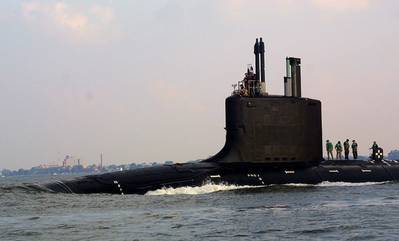 The US Department of Defense has issued a Navy contract modification to BAE Systems Land and Armaments L.P., Louisville, Ky., to support manufacture of propulsors for two Virginia-class nuclear submarines.
The $15,222,617 modification to a previously awarded contract (N00024-09-C-4137) has been issued to BAE Systems to supply long lead time materials in support of the manufacture of the Virginia-class submarine propulsors for SSN 792 and SSN 793.

DoD inform that work will be performed in Louisville, Ky., and is expected to be completed by February 2015. Fiscal 2013 shipbuilding and conversion, Navy funding in the amount of $7,611,308 will be obligated at time of the award, and funds will not expire at the end of the current fiscal year. The Naval Sea Systems Command, Washington, D.C., is the contracting activity.