Waypoints Projects Launches to Provide Project Support and Training Services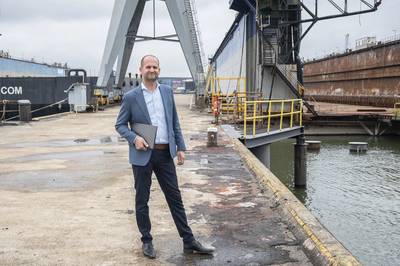 A new maritime and industrial project management firm, Waypoints Projects, has officially launched. Founded by Thomas van Tol, Waypoints Projects offers expert project support and training for businesses before, during and after projects.
Van Tol started his career as a project manager at Damen, and over the years rose to project director, heading up large projects worth over €100 million and 100 of staff. In 2020, he co-founded The Synergy Partner, a maritime consultancy firm focused on maritime project management, project controls, risk management, contract management and dispute resolution. Van Tol gained experience at many large companies, including Damen, Royal Van Lent Shipyards, Damen Yachting and Tata Steel.
Waypoints Projects will focus on project management, project consultancy and project coaching. As part of project management, an expert from Waypoints Projects will take care of the project from A to Z. Project consultancy offers the possibility for the customer to guide a project himself, advised by Waypoints Projects. Project coaching involves a representative from Waypoints Projects training the customer during a project for a successful outcome.
"We are thrilled to launch Waypoints Projects and provide exceptional project support and training services to our clients," van Tol said. "We are dedicated to ensuring that our clients are supported before, during and after projects. We will provide the necessary support and guidance to help our clients achieve their project goals."