New Owner Takes Over at WESMAR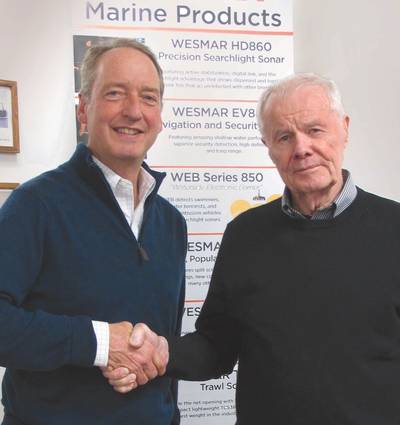 Bruce H. Blakey, founder and President of WESMAR (Western Marine Electronics), has sold his company to local businessman Roger Fellows, effective November 1, 2017.
Blakey has sold the company to a new innovator whom he says is poised to take the company and its products to new heights. The name of the company will remain the same. Headquarter operations will remain in Woodinville, Wash. and employees will remain with the company, says its new owner and president Fellows.
"WESMAR is impressive," Fellows said. "It is not every day someone can purchase a company with great potential and a 52-year-old-brand known worldwide. I've been looking for a company to purchase for the past year. My background includes innovative and specialized underwater products for the
oil and gas industry
, and I believe it fits
with WESMAR
's underwater product focus."