WorkBoat Show Canceled Due to COVID-19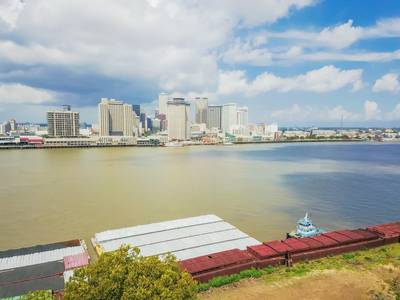 The International WorkBoat Show has become the latest maritime industry event to be canceled due to health concerns surrounding the COVID-19 pandemic, the tradeshow's organizers announced on Thursday.
"After extensive consultation with the WorkBoat community, it is clear there are too many uncertainties about the impact COVID-19 will have on travel and mass gatherings this December. Accordingly, it is impossible to hold a live event that would provide an experience that our community would find valuable," said show director Bob Callahan, group vice president, Diversified Communications.
The conference and exhibition for commercial vessel owners, operators, builders and vendors is held annually in New Orleans, attracting 15,000 members of the marine industry, Diversified Communications claims.
This year's in-person event, which was scheduled to be held December 1-3, will be replaced with a 12-part online webinar series starting December 10, organizers said.
Ongoing health concerns and travel challenges brought on by the coronavirus pandemic have caused nearly all tradeshows on the maritime industry's 2020 calendar to be canceled, postponed or held virtually. Notable cancellations and postponements include SMM in Hamburg, Posidonia in Athens and OTC in Houston.