Yara Opens Shanghai Office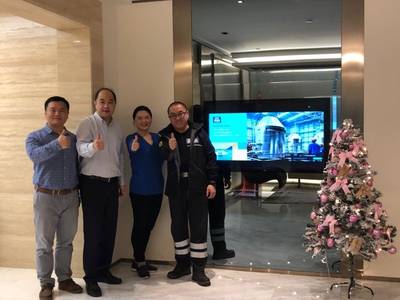 As the demand for its exhaust gas cleaning systems -- aka. 'scrubbers' -- has grown, Yara Marine Technologies opened its new office in Shanghai. Peter Strandberg, CEO, Yara Marine, explains: "A large percentage of scrubber installations will be executed in the Asia-Pacific region. A strong local presence in Shanghai is key to global customer support and our business."
To date Yara Marine has delivered more than 100 scrubbers representing an aggregate operation of some two million hours.
"Meeting the 2020 sulfur cap with its technical, operational and financial ramifications, is high on the shipowners' agenda," said Strandberg.
The Shanghai office will cater both to newbuilds and the existing fleet."
The new office will support a local team spanning the entire value chain from sales, engineering, procurement and service & commissioning, in addition to local support functions.
Yara Marine's business in China is now incorporated, having successfully registered with the AIC and received a commercial license.