Rotork Acquires Masso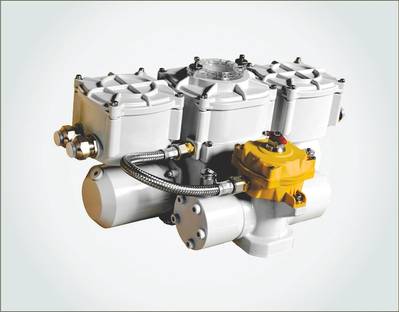 Rotork announced it has acquired Masso Ind s.p.a., a manufacturer of shipboard valve remote control systems (VRCS), to enhance its range of flow control products and services for the worldwide marine and offshore industries.
Masso VRCS solutions include hydraulic and electro-hydraulic systems that are compatible with most integrated
automation systems required
for critical safety applications. The Masso product range also includes hydraulic quarter-turn and linear actuators, hydraulic power packs, solenoid cabinets and electro-hydraulic actuators for
shipboard applications
. Masso joins the Rotork Fluid Systems division, where its products complement Rotork's existing ranges of fluid power
flow control equipment
serving the oil and gas, power generation, marine and manufacturing industries.
Based in Valduggia in northern Italy, Masso has more than 80 years marine industry experience supplying valve remote control systems to the world's leading builders of chemical and cargo vessels, cruise ships, ferries, offshore support and navy vessels.