ABB Acquires Tekomar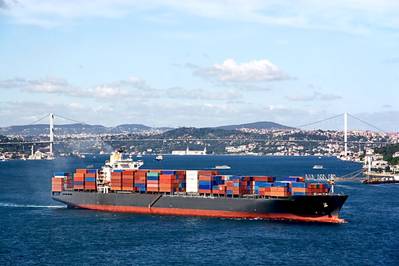 With its most recent acquisition, ABB has further expanded its ABB Ability portfolio of digital products and services with the addition of a new propulsion performance monitoring solution.
ABB Turbo Systems Ltd. has signed an agreement to acquire Swiss headquartered Tekomar Group Ltd. ABB said it will further develop Tekomar's digital solution for engine analytics and
advisory systems enabling
better performance for marine customers. The transaction is expected to be closed during Q4 2017.
The acquisition will enable ABB to extend its digital portfolio with a propulsion performance monitoring solution targeted at two-stroke main engines and auxiliary engine applications, the company said. The solution will be integrated into ABB's established vessel optimization system. The deal also offers a platform for cooperation with the engine licensors and builders.
The operators of more than 1,000 ships are already benefiting from Tekomar's performance monitoring and advisory solution that provides operators with recommendations for achieving optimized and original levels of engine performance.
Oliver Riemenschneider, Managing Director, ABB Turbocharging, explained, "This acquisition is exactly the right fit with the existing strengths and capabilities of ABB in the marine industry, and with our strategic vision for developing value-driven digital solutions. As a global market player, ABB is perfectly positioned to bring to the highly globalized and demanding marine market a holistic digital solution for vessel and
ship management
. Tekomar's solution is proven, well-established and a valuable extension to our existing solutions. Our goal is to further empower customers to achieve the benefits of improved performance, reduced fuel consumption, and lower emissions, together with ABB."
Juha Koskela, Managing Director, ABB Marine & Ports added, "This newly acquired solution from Tekomar rapidly increases the pace at which ABB strengthens its digital marine services portfolio. We are a key part of this digital industry transformation which brings true connectivity of vessels, measurement and monitoring, advanced solutions and powerful software for real actionable insights. What our customers gain from these next level solutions is increased productivity, driving their future profitability and competitive strength."
Beat Güttinger, Tekomar co-founder and Head of Global Sales & Marketing, commented on the acquisition, "The market reach of ABB and its heritage as an industrial market leader makes this a natural step for taking our Tekomar XPERT solution forward globally. As the marine industry embraces the opportunities of digitalization for all aspects of optimization and performance improvement, this is an exciting time for the advancement of our solutions. We are looking forward to realizing what Tekomar and ABB can do together."
The performance monitoring of ship propulsion, including turbochargers will be embedded into ABB Ability, the integrated industrial internet platform, cloud infrastructure and solution portfolio based on ABB's expertise in technologies, industries and digital to allow businesses to harness the power of industrial data.