Stratos Announces Availability of Iridium Extreme Satellite Phone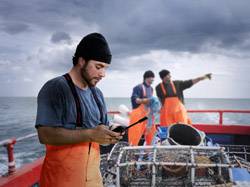 Stratos also launches new mobile-phone tracking portal, fully integrated with Iridium Extreme.

Stratos Global, the leading global provider of advanced mobile and fixed-site remote communications solutions, today announced the commercial availability of the new Iridium Extreme(TM) satellite phone. Stratos today will begin shipping Iridium Extreme from all of its warehouses worldwide. Stratos is one of the world's largest Iridium service providers with nearly 50,000 Iridium subscribers around the globe. The new Iridium Extreme is the latest addition to Stratos' comprehensive line of satellite phone solutions, all of which are supported by The Stratos Advantage suite of value-added services.

The Iridium Extreme offers users a single, in-hand solution for voice, data, GPS, SOS, SMS and online tracking. It is the smallest, lightest Iridium handset ever and the first satellite phone to feature a dedicated, two-way emergency SOS button. It offers the ability to locate users anywhere on the surface of the planet. Iridium Extreme's PIN-protected tracking function can be turned off for users who prefer not to share their location.As an added benefit, Stratos today announced it also will be offering the Iridium AxcessPoint accessory, a lightweight, portable device that connects Iridium phones to smart phones, tablets and laptops to establish a Wi-Fi hotspot anywhere in the world – via Iridium's global network. Iridium AxcessPoint is expected to be commercially available in the fourth quarter of this year.
Stratos Introduces New StratosTrax Tracking Portal

Stratos today also introduced StratosTrax, a new mobile-phone tracking portal that is now available to its Iridium Extreme customers. StratosTrax, which is expected to be commercially available by the end of this month for other devices, features fully integrated GPS and geofencing capabilities for web-based location identification and tracking of users. StratosTrax is both device and medium agnostic, supporting satellite, GSM, 3G and radio devices. The new Iridium Extreme satellite phone will be among the first mobile devices supported by StratosTrax. Other devices include Iridium Short Burst Data units, Inmarsat Global Satellite Phone Services (GSPS) and Blackberry units.
StratosTrax features an intuitive, user-friendly interface that integrates Google mapping views in Map, Satellite, Hybrid and Terrain options. The portal also features a breadcrumb function that enables users to quickly trace their trail, with tracking-update intervals programmable from 15 seconds to one week.
Iridium Extreme is Optimized by The Stratos Advantage

Customers selecting Iridium Extreme from Stratos will benefit from a wide range of value-added services, known as The Stratos Advantage, to attain the highest possible performance, security and cost control. All Stratos Iridium customers can take full advantage of Stratos Dashboard for Iridium, a convenient application that enables users to manage and control their Iridium services online. Customers also can order and reload prepaid vouchers, as well as view traffic data for all their SIM cards. This provides Stratos Iridium customers with full control of their Iridium services and eliminates the time-consuming process of completing and submitting forms. As with all Stratos services, customers selecting Iridium Extreme from Stratos will benefit from a fully supported International Customer Care Center 24 hours a day, 365 days a year.

"Our launch of Iridium Extreme represents a major market innovation that will put powerful new satellite phone capabilities and applications in the hands of people everywhere," said Iridium CEO Matt Desch. "As one of our largest distributors, Stratos is highly qualified to meet its important responsibilities in bringing this product to market. Our continued partnership with Stratos will help us maintain our excellent reputation for high performance, service reliability and responsive customer care." Stratos Vice President, Marketing & Product Management Ian Canning said, "It is gratifying to be a major part of the launch of Iridium Extreme. Over the years, we have worked very closely with Iridium to customize The Stratos Advantage for Iridium services to ensure that our customers receive the greatest possible benefit from their global service at the lowest possible cost."