BBC Chartering Joins Seaboard to Create "Andino Service"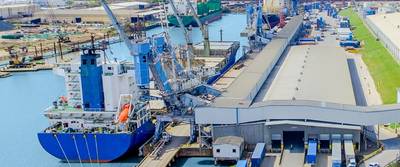 As part of their mission to improve services for shippers moving cargo between the US Gulf Coast, Jamaica, and ports in Ecuador, Peru and Chile, Seaboard Marine and BBC Chartering are pleased to announce a new strategic cooperation which will be marketed as "Andino Service."

A press release from the international shipping company based in Leer, Germany said that beginning as early as November 2018, BBC and the ocean transportation service provider in North America Seaboard Marine will will operate a string of at least five vessels dedicated to serving these trade lanes.

This cooperative space sharing arrangement improves the value proposition of both parties as it offers shippers higher frequency, increased capacity, and hence a better service through more choice and flexibility.

"Seaboard Marine is excited to enter into this strategic cooperation with BBC. The new arrangements will help ensure a high level of service for shippers on all routes between the west coast of South America and the U.S. Gulf Coast," said Edward Gonzalez, President, and CEO of Seaboard Marine.

"BBC Chartering and Seaboard Marine follow a joint objective of improving customer service and vessel frequency on this trade. BBC is excited about this new arrangement, as we are providing a valuable basis for the sustainable development of this trade lane", said Svend Andersen, CEO of BBC Chartering.