Building Momentum for America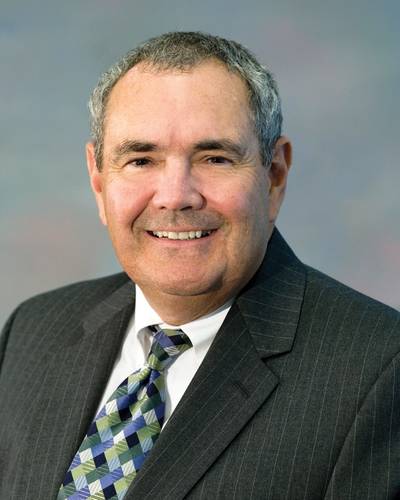 In Washington, DC, success is often measured in the smallest of increments, especially when we have gridlock in Congress like we have seen this past year. But when it comes to bringing attention to the importance of the inland waterways system to America's current – and future – prosperity, progress is being made.
On September 21, Midwest Senators Dick Durbin (D-IL), Claire McCaskill (D-MO), Chuck Grassley (R-IA), Tom Harkin (D-IA), Mark Kirk (R-IL), and Roy Blunt (R-MO) sent a letter to Senator Barbara Boxer, Chairman of the Senate Environment & Public Works Committee, and Senator Jim Inhofe, its Ranking Member, outlining the importance of America's inland waterways. Citing the five-day shutdown at Lock & Dam 27 near St. Louis, the letter urged modernization of the locks and dams on the river system. "Addressing the infrastructure needs of our inland waterways is of significant national interest. Improving our ability to use this system will help relieve traffic on our highways and railroads, improve the environment, and put Americans back to work," the letter stated.
The day before that letter, on September 20, the Senate Environment & Public Works (EPW) Committee held a hearing on "Water Resources Development Act: Growing the Economy and Protecting Public Safety." Witnesses were Immediate Past Chairman of WCI Rick Calhoun, who is President, Cargo Carriers, outside Minneapolis; Andrew Herrmann, P.E., President, American Society of Civil Engineers; Jerry A. Bridges, Chairman of the Board, American Association of Port Authorities, Executive Director, Virginia Port Authority; Jeffrey Soth, Assistant Director, Legislative and Political Department, International Union of Operating Engineers; and Janet F. Kavinoky, Executive Director, Transportation and Infrastructure, Vice President, Americans for Transportation Mobility Coalition, United States Chamber of Commerce.
In testimony, Mr. Calhoun called a potential WRDA bill "a real opportunity to offer a long-term growth solution for this vital transportation system and our export market…Much has changed since WRDA legislation last passed through this chamber five years ago and we are well past the point where our nation needs to be." He went on to say, "…The challenge is the critical need to both maintain and repair existing structures as well as to construct new, modern, expanded lock chambers to accommodate today's larger tow sizes. Completed projects allow for greater agriculture and energy-sector commodity exports. This is critical when more than 90 percent of consumer spending growth will happen beyond the United States' borders in the next 50 years. Investment spending that supports competitive exports is essential to economic growth."
His testimony can be found at:
http://www.waterwayscouncil.org/index/SenateEPWWRDATestimonyRickCalhounFINAL.pdf
The week before that, on September 13, the American Society of Civil Engineers (ASCE) released, "Failure to Act: The Economic Impact of Current Investment Trends in Airports, Inland Waterways, and Marine Ports Infrastructure," a new report detailing the trade and economic impacts of failing to invest in America's seaports and inland waterways. The report cited that the nation's ports facilitate international trade, which is a significant driver of U.S. economic growth. "Exports alone supported approximately 9.7 million jobs in 2011 with every billion dollars of exports supporting 5,080 domestic jobs," the report found.
"The expansion of the Panama Canal will transform the trade sector by opening the route to larger ships that require wider and deeper harbors at port facilities. Ports throughout the world are focused on ensuring they remain competitive by preparing their facilities to accommodate these larger vessels. The U.S. must make the same type of infrastructure improvements or we will fall behind," the report went on to say.
And most recently, on September 27, the St. Louis Post-Dispatch wrote an editorial titled, "Senators Push for River Funding; Jobs Await Action," which said: "Money for roads and dams, river banks and wetlands? That's so 2007. In the current political environment, Republicans and Democrats in Congress will put their names on a letter advocating for business interests back home. But they won't do the hard work needed to pass badly needed public works spending. God forbid someone call it 'stimulus." How about calling it investing in America?"
The momentum for underscoring the vital importance of our nation's waterways logistics network is building, and the rivers are finally getting their due. And when that vision is fully realized by those in Congress who would allocate proper funding levels to finish navigation construction projects and rehabilitate the lock and dam system then we will have an outcome where America wins!

(As published in the November 2012 edition of Marine News - www.marinelink.com)