Campbell Promotes Statler to Senior VP of River Operations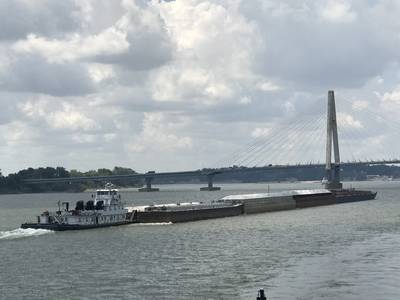 Houston, Pa.-based marine transportation and services business Campbell Transportation Company, Inc. (CTC) announced it has promoted Gary Statler to senior vice president of river operations, effective March 1, 2023.
Statler joined Campbell in October of 2014 and served as vice president of administration from February of 2021.
Campbell's president, Kyle Buese, said Statler's promotion is in line with the company's long-term succession plan, and part of an organizational strategy to increase division leadership as the company grows.
Campbell, which earlier this week announced it had acquired most of the NGL Marine fleet, owns or operates more than 1,250 dry and wet barges throughout the inland waterway system, supported by the operation of more than 60 towboats.