Pier Damaged at Port Canaveral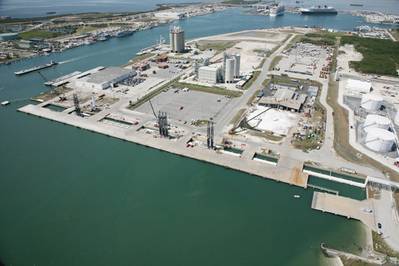 Undergoing Repairs While Coast Guard Investigates

The U.S. Coast Guard is investigating a weekend incident that caused pier damage and scattered concrete debris in the harbor on Sunday. No injuries occurred and cleanup continues today.

Port Canaveral harbor is undergoing widening and deepening to accommodate larger cruise and cargo ships. A bollard structure south of North Cargo Pier 2 suffered damage estimated to cost $500,000 to repair and will take up to three months to replace. There also was minor damage to North Cargo Pier 3. The damage is expected to cause some impact to cargo operations. Divers secured debris at the bottom of the harbor on Sunday to allow safe passage of cruise ships.

Cleanup of concrete debris at the harbor floor continues today with the use of heavy-duty barge cranes.