Harkand Charters ROV Support Vessel in North Sea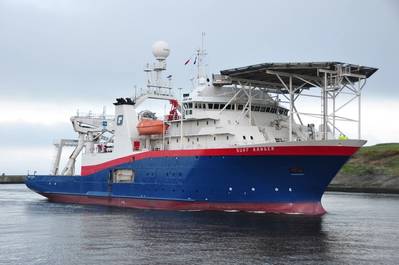 Harkand has extended its ROV support vessel fleet operations in the North Sea by signing a charter agreement for the Surf Ranger.

The multipurpose ROV, survey and air diving vessel, owned by Go Offshore, will be deployed immediately on its first scope of work, a pipeline and structural inspection campaign for TAQA's U.K. business.

The project includes structural inspection at the Harding, Cormorant Alpha, North Cormorant, Tern and Eider assets, as well as the inspection of various pipelines, dredging works and mattress installation and the associated project management and engineering support.

David Kerr, managing director of Harkand in Europe, said the Surf Ranger has a long-established track record of working in both the U.K. and Norwegian sectors of the North Sea.

Harkand performs subsea inspection, repair and maintenance. The group was launched in February 2013 through the merger of Iremis, Integrated Subsea Services (ISS) and Andrews Survey following investment by Oaktree Capital Management. Employing close to 1,000 people at bases in Aberdeen, London, Houston, Singapore and Perth in Australia, Harkand aims to grow turnover to $1 billion in the next four years.

The 85.4m Surf Ranger is a DP2 multipurpose ROV, survey and air diving vessel featuring a helideck, 60t TTS Energy AS active heave compensated knuckle boom crane and can accommodate 69 personnel on board. It is permanently equipped with a Triton XLS work class ROV.