NileDutch selects ClearMetal predictive platform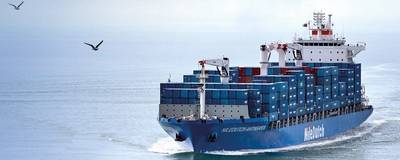 Ocean Carrier Nile Dutch will use ClearMetal's machine-learning approach to fleet and container utilization improvement. ClearMetal is a predictive logistics company that uses AI and machine learning to unlock new efficiencies for global trade.
"Managing fleet and container utilization against a backdrop of fluctuating demand in today's highly complex market can be challenging," said Mark Kraaijenbrink, Director Information and Communications Technology for Nile Dutch.
"We are always seeking innovative solutions to gain a competitive edge and ClearMetal's
machine learning technology
for predictive logistics appears to provide a significant advantage over any other industry methods and tools we've seen," Mark added.
Predictive logistics will enable Nile Dutch to improve container flow and vessel fleet utilization through advanced prediction of customer bookings and container flow movements.
"ClearMetal's approach to harvesting data and overlaying advanced technology will quickly move us to the forefront in applying predictive logistics and AI to our commercial and operational activities," continued Kraaijenbrink. "This results in better service for customers and greater opportunities for us to grow."
"We are taking a fundamentally different approach to helping our customers understand and navigate the global trade network," said Adam Compain, CEO of ClearMetal.
"We're excited to partner with Nile Dutch to deliver differentiated technology that further accelerates the company's growth and profitability, while becoming a more effective partner to its customers. Nile Dutch is a very forward looking company that shares our belief that the future of the
supply chain will
be about data intelligence over scale," Adam added.
Nile Dutch has grown to be in the top 25 largest container and breakbulk shipping companies.