Milaha Acquires its Largest Containership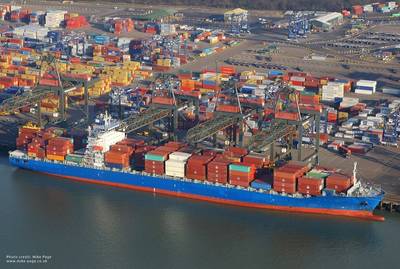 Qatar-based maritime and logistics conglomerate Milaha said it has acquired its largest container vessel to date, Majd, a 3,768 TEU vessel.

Majd was built by STX Shipbuilding Co. Ltd. in South Korea, and has a length overall of 246.87 meters and a deadweight of 44,985 metric tons.

The new vessel will be one of the 17 container vessels that the group operates, and is part of the ongoing expansion of the group's overall fleet. Milaha currently fully owns and operates a fleet of over 80 vessels, including LNG and product tankers, offshore support vessels, container and bulk vessels, among other vessel categories.

"The new vessel is part of our strategy to optimize our container shipping network with larger tonnage to meet increasing customer demand for capacity and cost efficiency in a highly competitive market. Majd will be phased into our existing network and will gradually replace smaller tonnage," said Milaha's President and CEO, Abdulrahman Essa Al-Mannai.