ClassNK Drafts Amendments to Containership Rules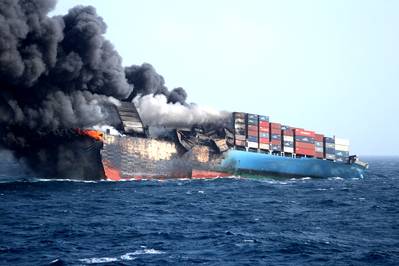 Classification society ClassNK has released draft amendments to its rules and guidance for container carriers, with the aim of implementing more comprehensive rules for increased ship safety. The amendments were approved by the ClassNK Technical Committee in Tokyo on November 19.
The ClassNK Technical Committee is made up of representatives from the shipping and shipbuilding industries as well as scholars and experts to discuss matters relating to the establishment and revision of technical rules and guidance.
In response to the
MOL Comfort containership casualty
in June 2013, ClassNK established The
Investigative Panel on Large Container Ship Safety
, which comprised of shipbuilders, shipping companies and people with relevant knowledge and experience, to investigate the possibility of casualty occurrence and the structural safety of large container carriers. The results from the investigation and ClassNK's action plan were released in the Investigation Report on Structural Safety of Large Container Ships in September 2014.
On the other hand, Japan's Ministry of Land, Infrastructure, Transport and Tourism (MLIT) Committee on Large Container Ship Safety released recommendations of requirements for large container ships in its Final Report in March 2015.
Based on the IACS UR S11A and S34, and the reports released by ClassNK and Japan's MLIT, ClassNK drafted amendments to its relevant rules and guidance. These amendments were then submitted to and approved by the ClassNK Technical Committee.
The amendments will come into effect after receiving approval from ClassNK's Board of Directors. The rules are scheduled to apply to containerships contracted for construction on or after April 1, 2016, three months before the application of the IACS UR S11A and S34.